Javascript Required
You need Javascript to use this page.
Moving your data from Stamp Organiser 2011 to British Stamp Organiser 6
We have made a product called Stamp Organiser on CD for the last 5 years.
Releasing a new version every year starting with Stamp Organiser 2007 and finishing with Stamp Organiser 2011.
We are now moving to a new product name and numbering system.
Our new product is called British Stamp Organiser 6 and it is a download only application for windows and mac.
For many reasons the new British Stamp Organiser 6 will not uninstall your previous version of Stamp Organiser when it installs.
It will also NOT automatically restore your collections into the new application.
This is a manual step that you will only need to do only once. The instructions for doing this are below.

Note: These instructions assume that you have installed both your previous Stamp Organiser and also the new British Stamp Organiser.

1. First Open your previous version of the Stamp Organiser.
Click on the Organiser Menu at the top.
Then Click 'Backup / Restore'.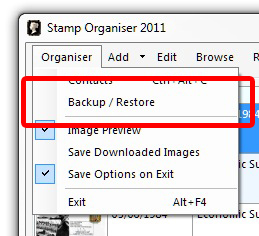 2. Click on the 'Select Folder' button.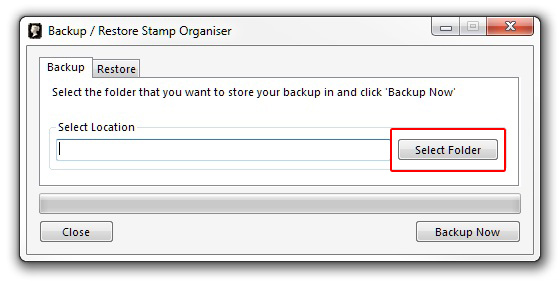 3. Select the Desktop.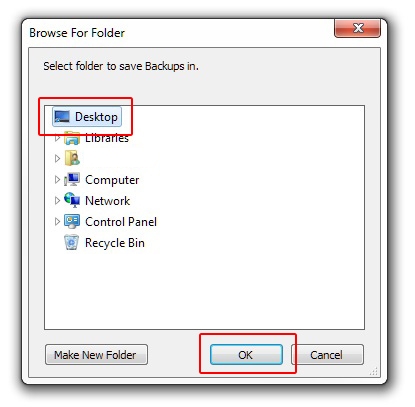 4. Now click on the 'Backup Now' button.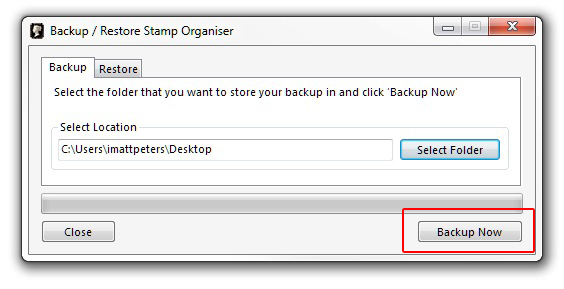 At this point you can close your previous version of the stamp organiser.
You should now have a backup file on your desktop. this is only readable by the stamp organiser products so no need to try and open it or check it.

5. Open the British Stamp Organiser 6.
Click on the 'Menu' button at the top left of the window.
Click on 'Restore Backup'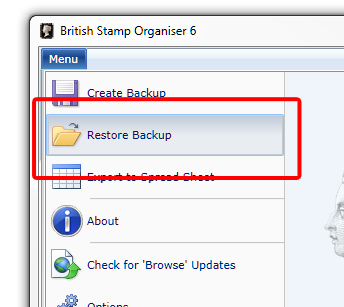 6. Click on the 'Browse' button.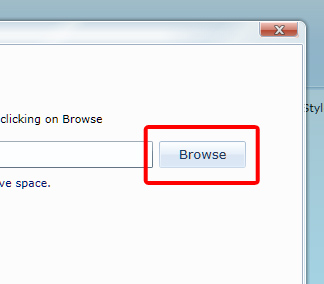 7. Select 'Desktop' from down the left hand side.
8. Select the Backup file it will look similar to the one shown below. (Use the scroll bar to find the backup file if needed)
9. Click the 'Open' button.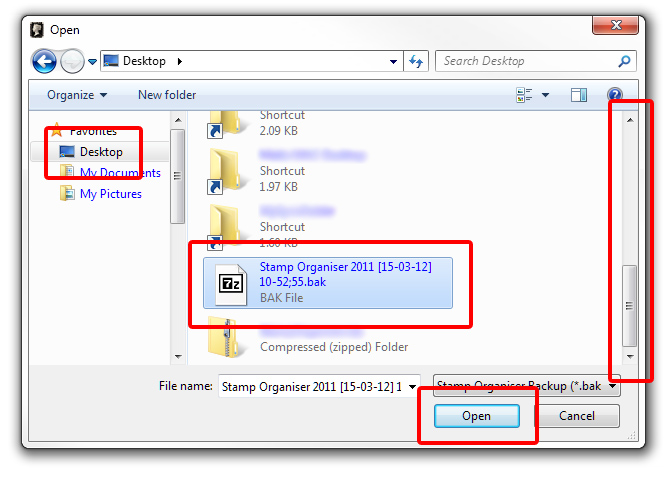 10. Now click the 'Restore Backup' Button.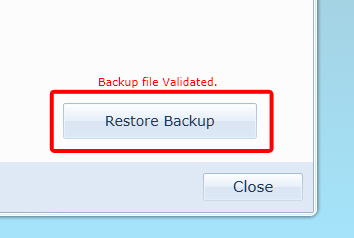 11. If everything went well you can now click on the 'Ok' button.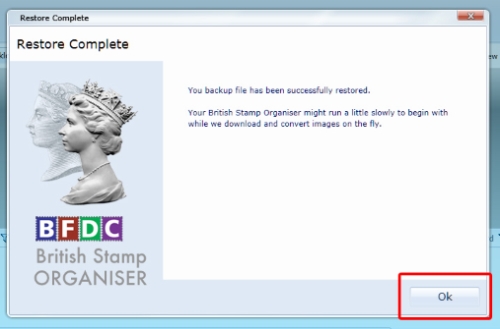 If something went wrong please email us at support@bfdc.co.uk